For information on how to insure your items, read here.
If you added insurance to a shipment that is now lost or damaged, you can file a claim through Shipsurance to recoup your earnings from the sale. To submit your insurance claim, simply add your tracking number and the date of your shipment to this form: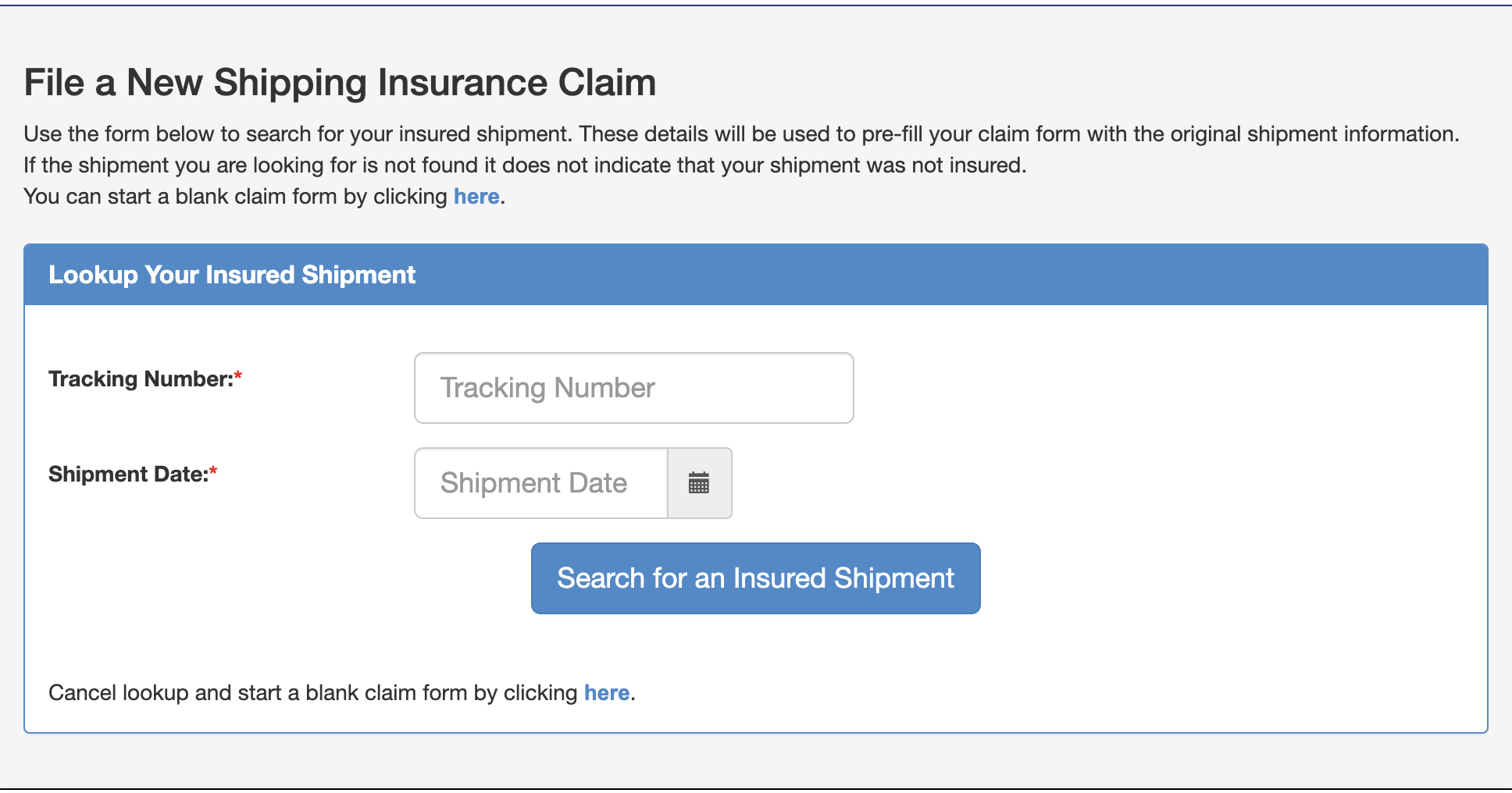 After searching for your shipment with the tracking number and shipment date, Shipsurance will pre-populate the insurance form with most of the relevant information. Simply browse the form and add any required information that wasn't pre-filled.
Once your claim has been approved, you will be paid out via one of three available payout methods:

Please note, claims typically take about 5 days to be approved.