After you've made a sale, if you find you'd prefer to ship with your own tracking number, you're unable to print the provided shipping label, or your existing label is insufficient, you may purchase your own shipping label and add the tracking number to your swap page. Once you add your tracking number to the swap, 88% of the shipping cost the buyer paid gets added to your earnings as shipping reimbursement.
Read below for how to update the label:
1. Ship your package
If you end up needing or wanting to use your own shipping label after making a sale, you can cancel the prepaid SidelineSwap label and add your own to the swap instead! First, you'll need to use your own shipping account or go to your shipping carrier of choice to purchase a label. You'll ship your package with that carrier and receive a receipt as confirmation that you've shipped it. Keep that receipt or take a picture of it as you'll need the tracking code for step 2. Note, you can get your buyer's address from your sale confirmation email or by following the steps below.
2. Add your tracking code to the swap
Once you have your new tracking number, you can add the tracking number directly to your swap page by clicking "Update Label":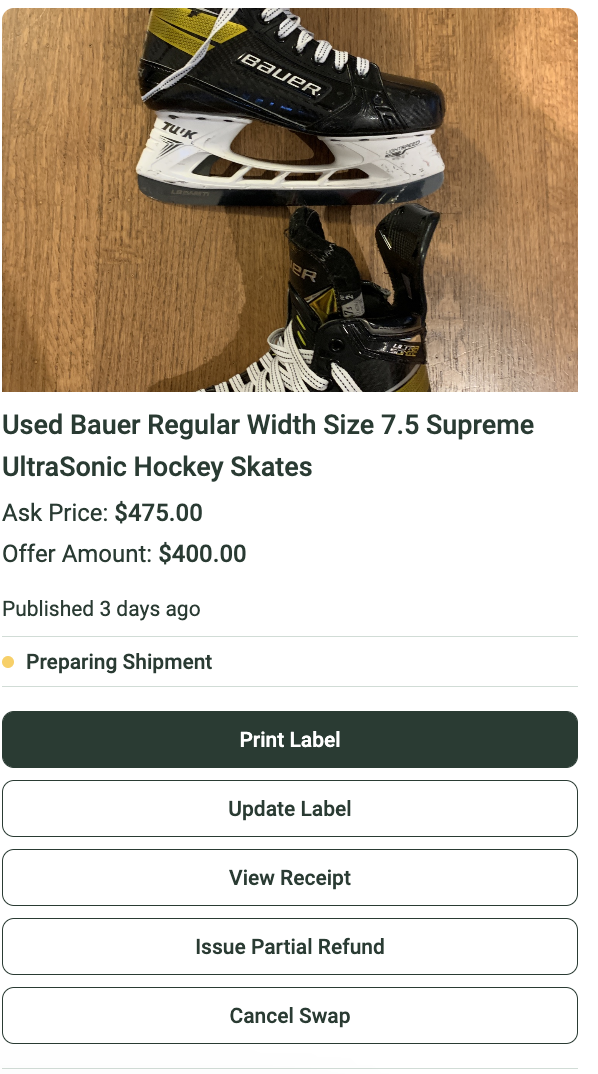 From the next window, click "Use My Own Label":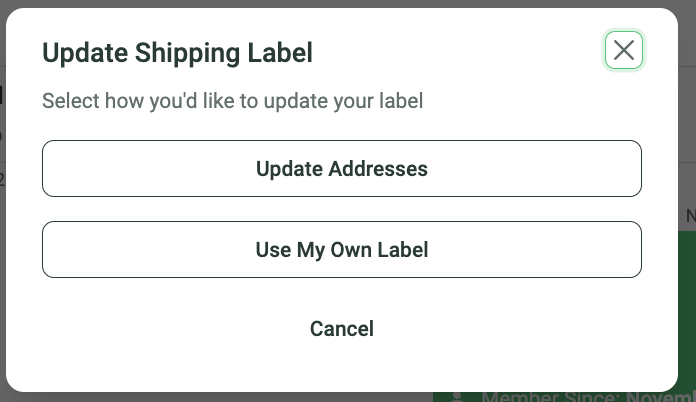 Finally, a window will pop up that provides you with the buyer's address and a place to input your tracking code and select your chosen shipping carrier: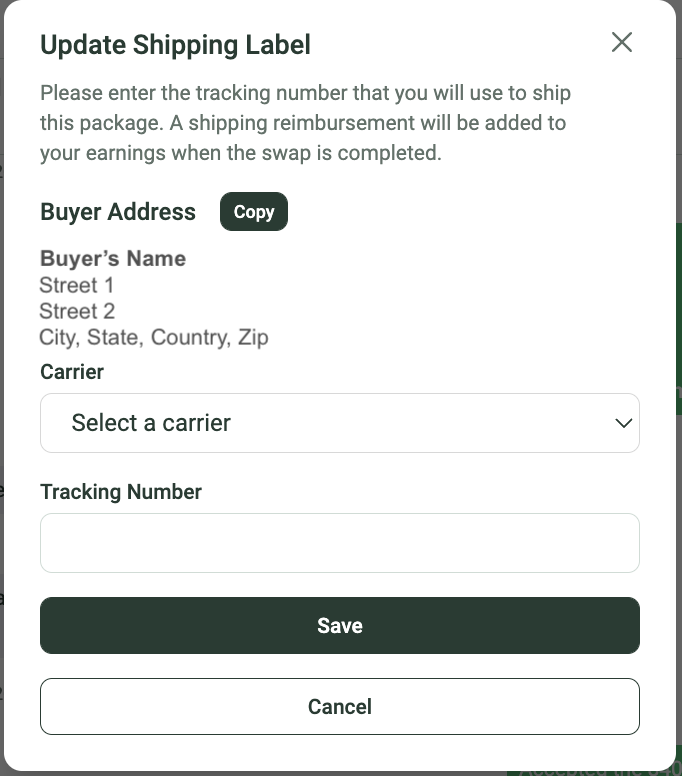 Once you've added the shipping information, you'll see that 88% of what the buyer spent on shipping gets added to your earnings. Your swap will update as the tracking updates. As usual, when the swap gets delivered, the buyer will have 72 hours to accept or reject the swap before the funds, including your shipping reimbursement, are automatically released to you.