For information on how to file a claim for an insured item, read here.
Sellers can now insure their shipments directly on SidelineSwap through SidelineSwap's partnership with Shipsurance. Insuring your shipments guarantees that your sale is protected in the event of a lost or damaged package.
If you'd like to insure your item, simply look for the "Add shipping insurance" toggle in the "Shipping Options" when you create or edit an item: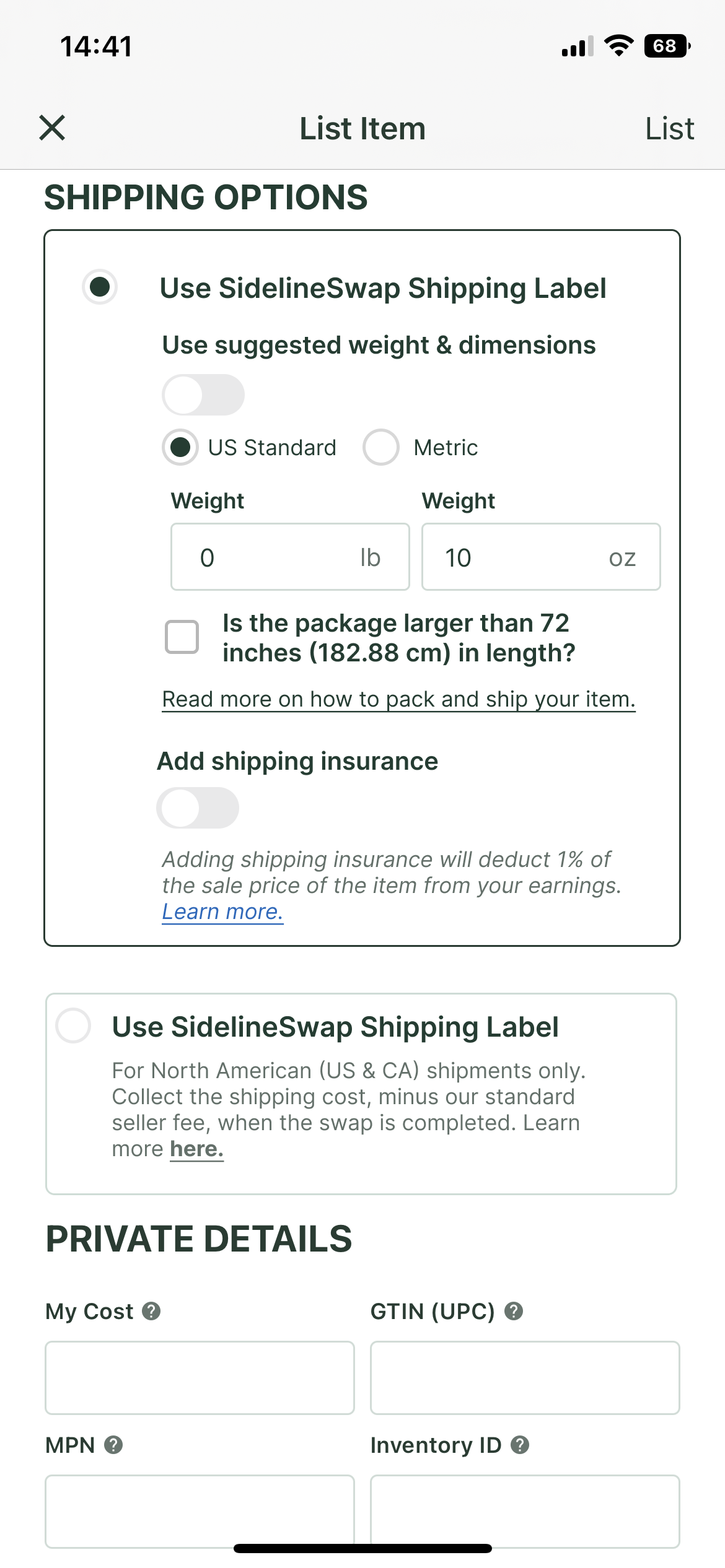 Insurance costs 1% of the price of your item, so if you list something for $100, $1 will come out of your earnings from the sale for insurance. You are not charged until you make a sale.
Please note certain terms and conditions do apply:
Only shipments that use a SidelineSwap label can be insured through Shipsurance
Items that cost >$5,000 cannot be insured
If you'd like to automatically insure your current and future items priced >$250, please submit this form.