Listing items on SidelineSwap is free. We charge Sellers a fee based on the price of item.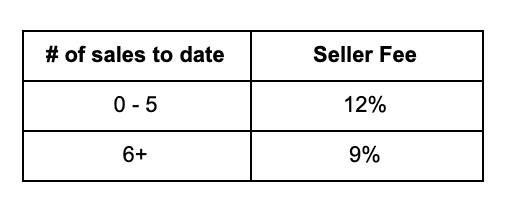 Payment processing fees: In addition to the Seller fee outlined above, SidelineSwap collects a payment processing fee which is paid out to our payment processor. The payment processing fee is 2.9% the cost of the item + $0.30.
Reminder: Unless the seller chooses free or discounted shipping when they list their item, the buyer pays for the cost of shipping. The shipping cost does not factor into a seller's fees.
Maximum Seller Fee: $100

Minimum Seller Fee: $1.99
What do you get in return for your fees?
We advertise your items on Google, Facebook, Instagram, and everywhere else online and offline that people search for sports gear to make sure your items sell as quickly as possible.

A seamless shipping experience with prepaid shipping labels and tracking.

Seller protection against chargebacks and fraud.

Payment processing and free payouts.

Pricing guidance via our value guide.

Excellent customer support.

Supporting our mission of making sports more affordable. A portion of our revenue supports charities with a shared mission of increasing access to sports.
SidelineSwap works with "Elite Sellers" to streamline their account management process, drive more traffic, and maximize sales. Please contact partnerships@sidelineswap.com to get started!