Negotiating on SidelineSwap just got a whole lot easier. No more endless back and forth on the price of an item. Sellers can now respond to a buyer's offer with a counteroffer of their own! Once the buyer accepts a counteroffer, SidelineSwap will process the payment and generate a shipping label to the seller's swap page.
If a buyer accepts a counteroffer, they will be routed to the checkout summary page to confirm the payment and shipping details before finalizing the sale.
If a buyer does not accept the offer, the buyer can submit a new offer, which the seller will again have the option to accept, reject, or counter.
As is the case for offers already, if the seller's counteroffer is not accepted or rejected within 24 hours, the counteroffer will expire.

Here's what it looks like on SidelineSwap.com: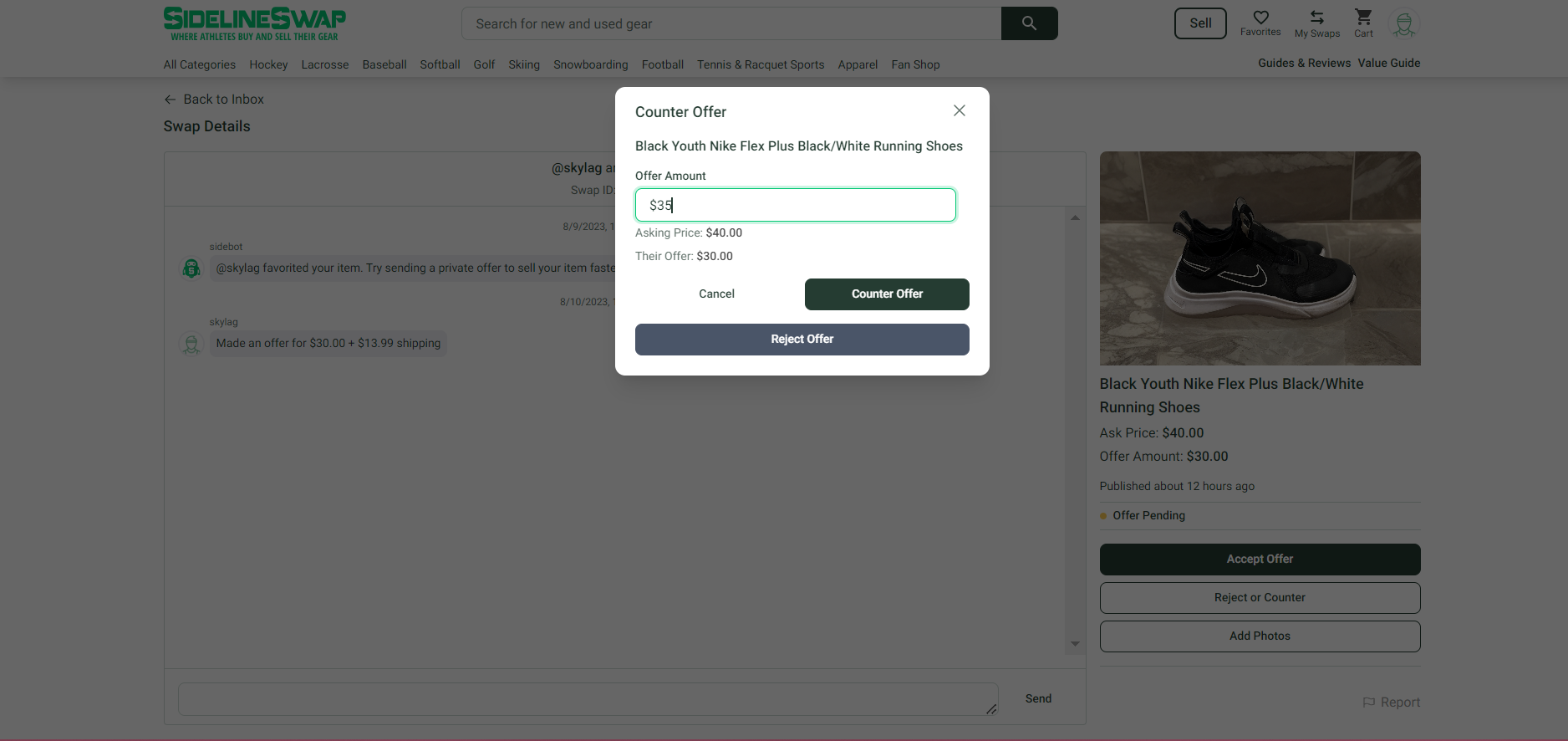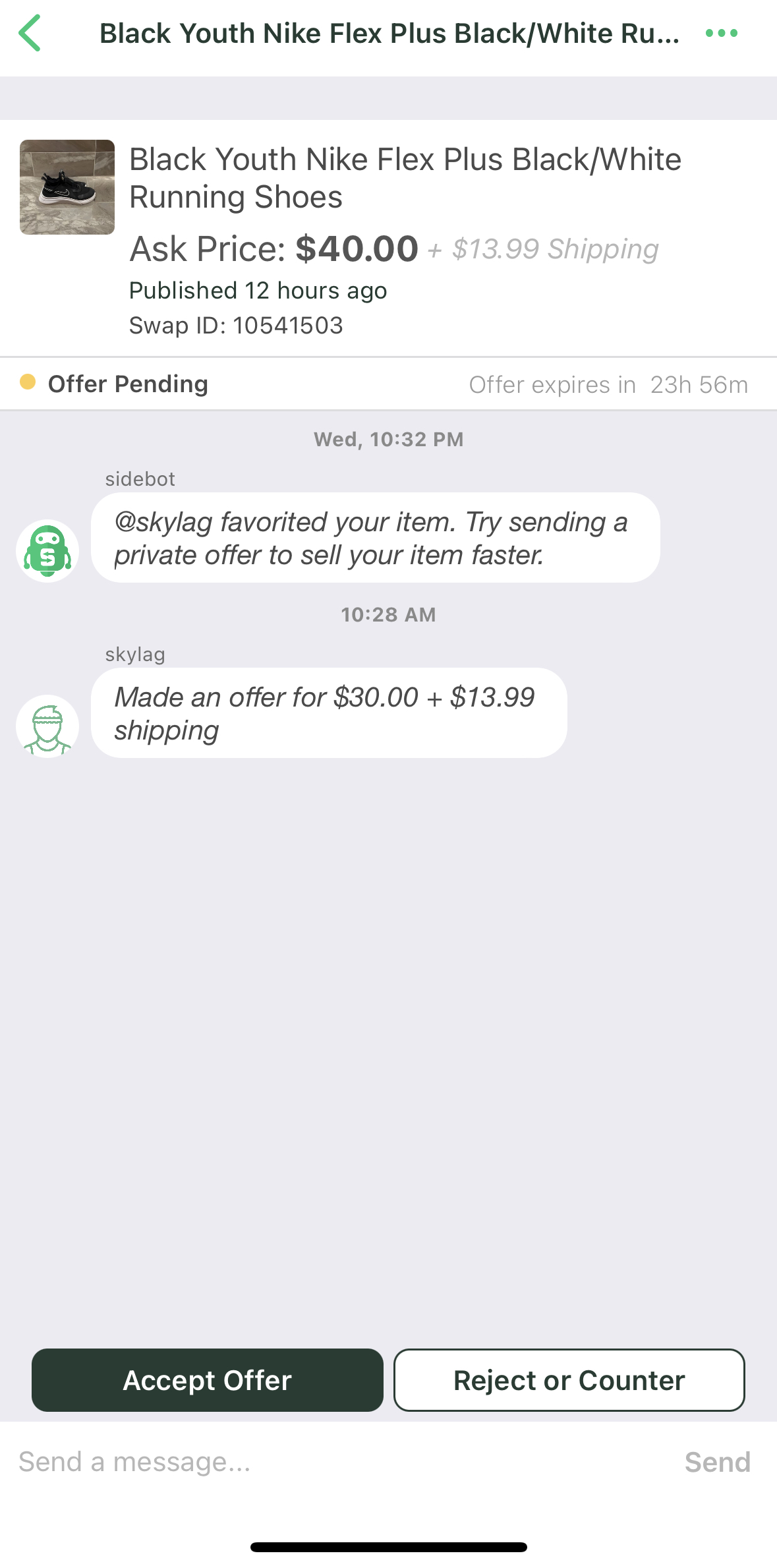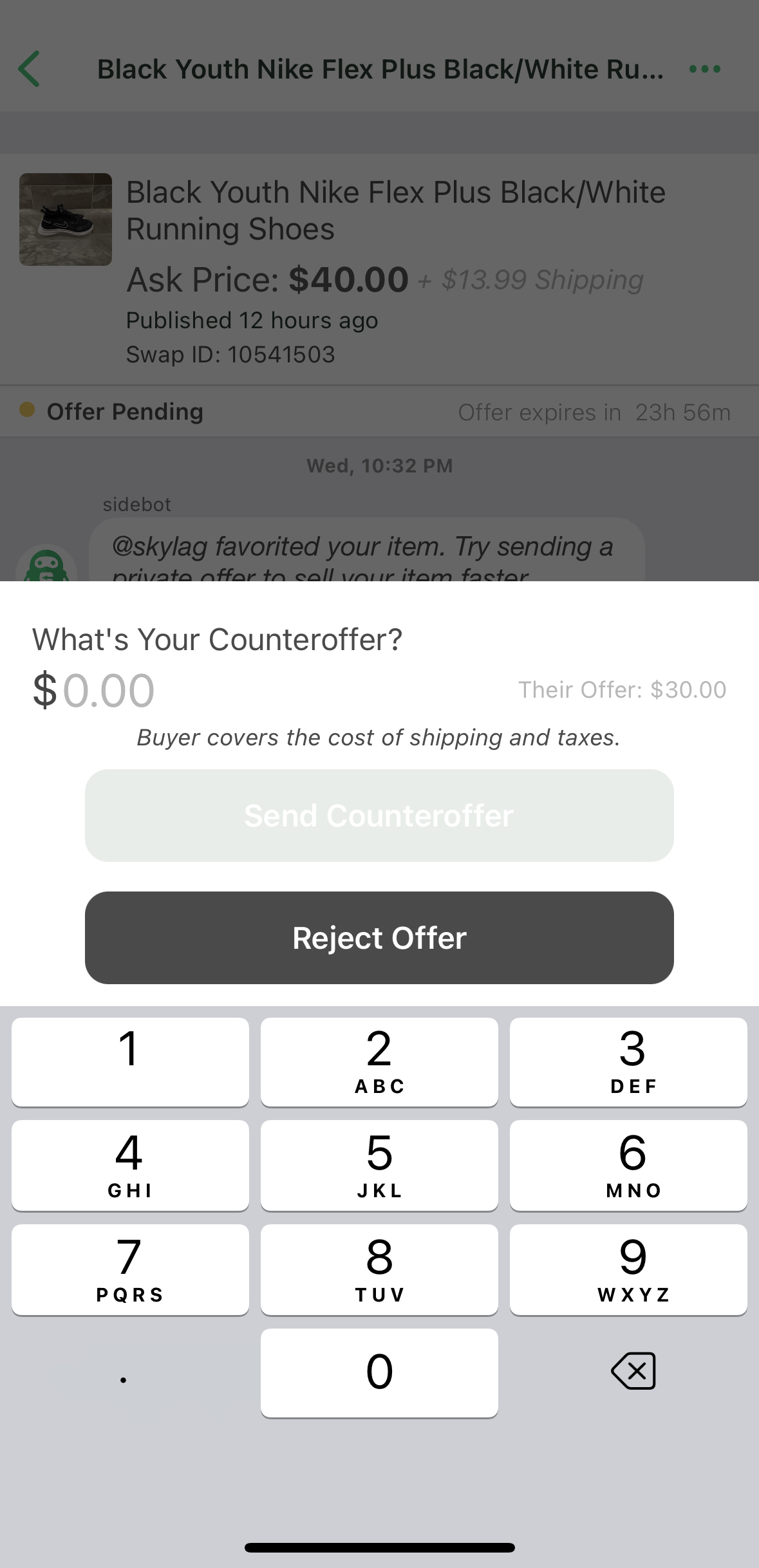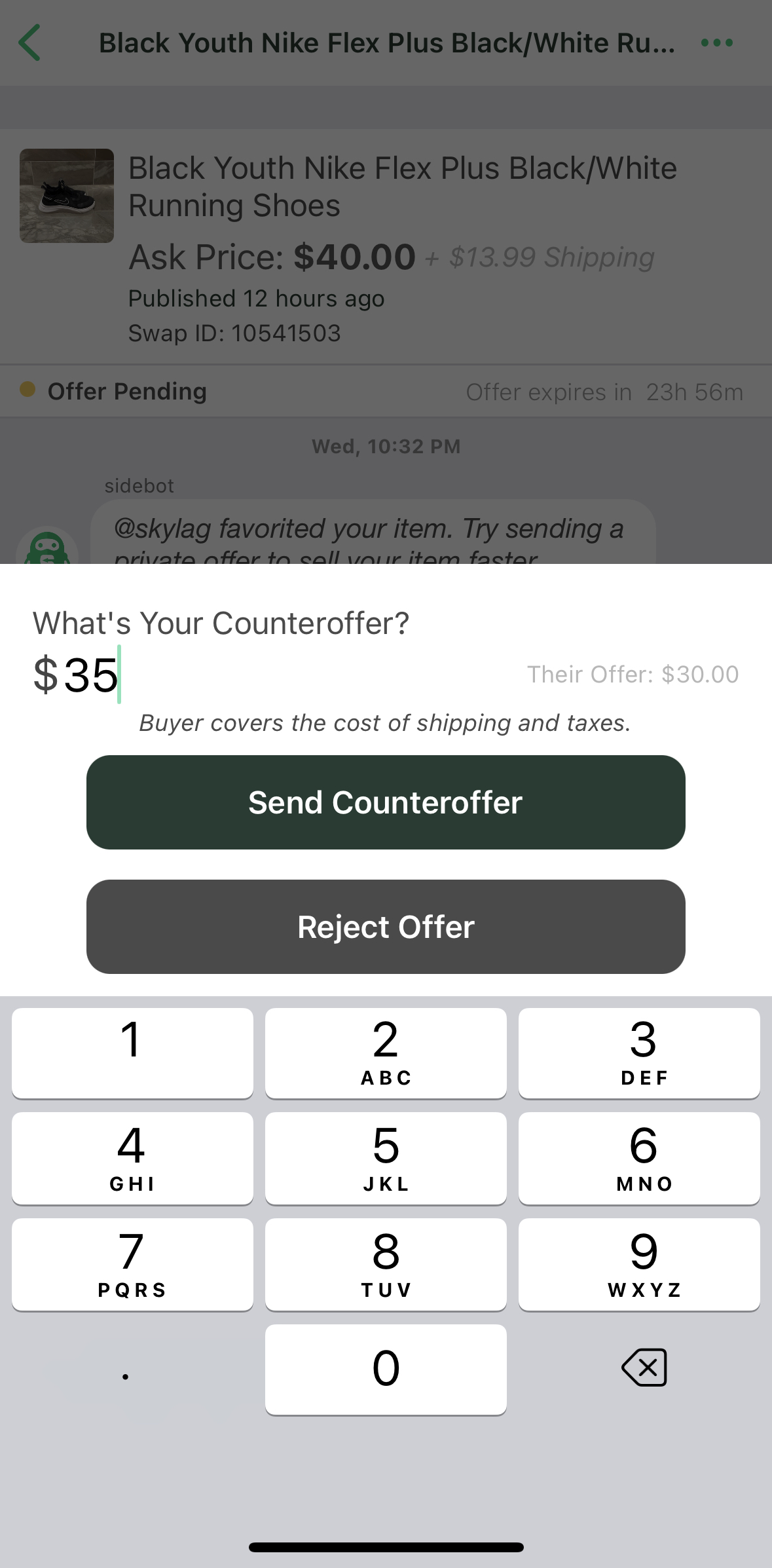 ...And on the Android App: