In addition to sending offers to individual buyers from your swaps inbox, you can now send bulk offers to any buyer who has favorited your listing. This allows you to reach all of your interested buyers with a mere couple of clicks!
There are two places to find this option, the first is on your locker page: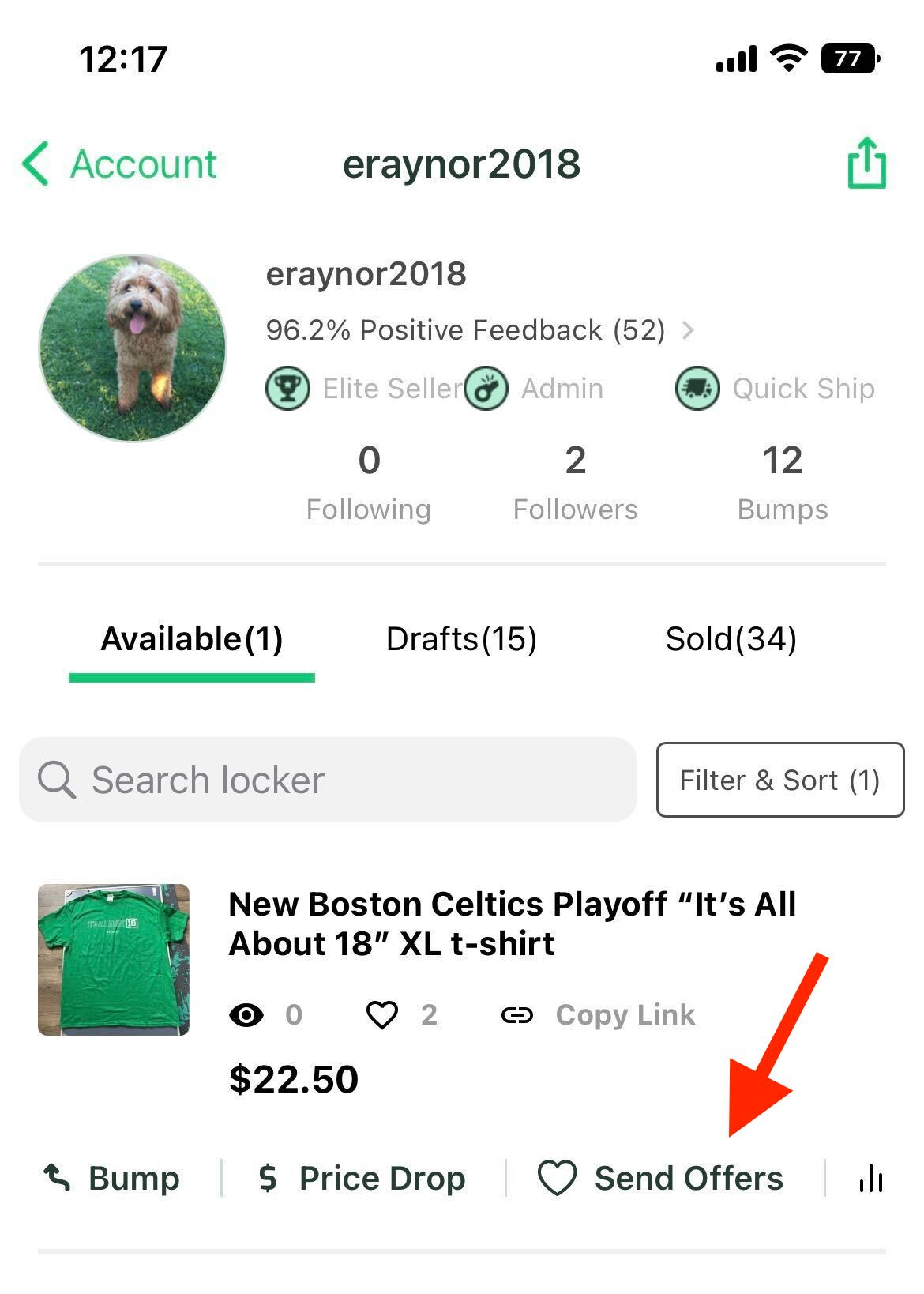 And the second is on the item page itself: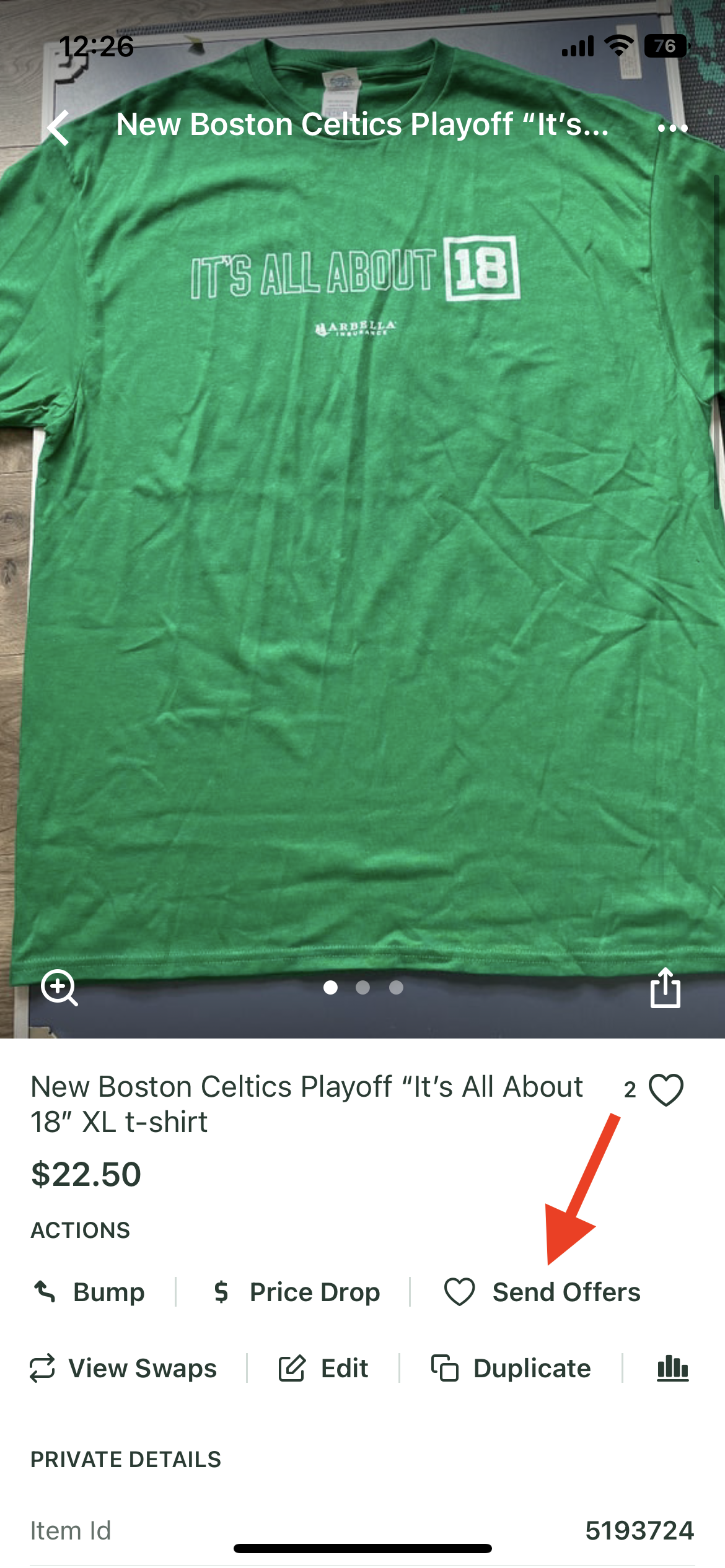 From either place, simply click "Send Offers" and enter the amount you'd like to offer to your favoriters: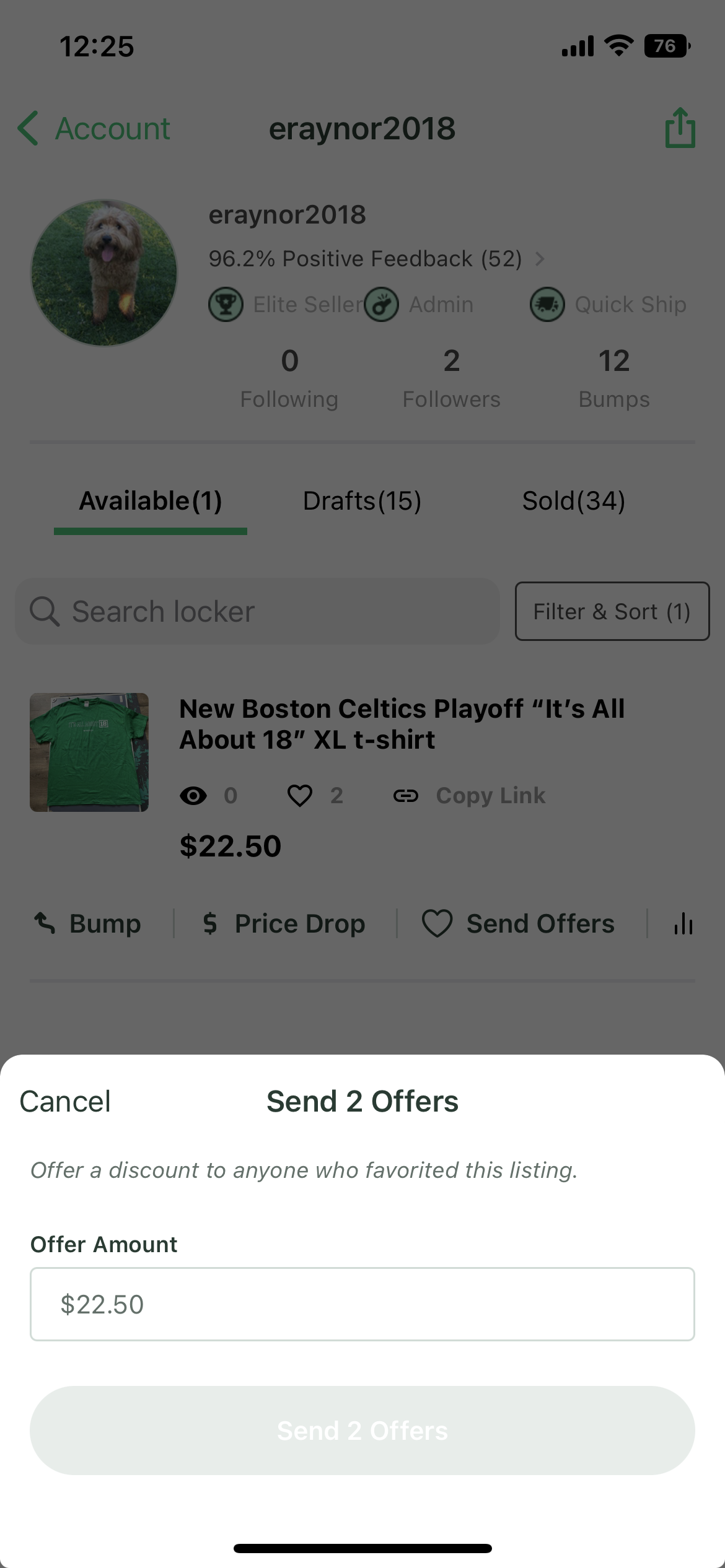 Once you have, submit the offer and wait for your buyers to respond! Like any offer, you can find these offers in your Swaps Inbox in the "Messages & Offers" folder: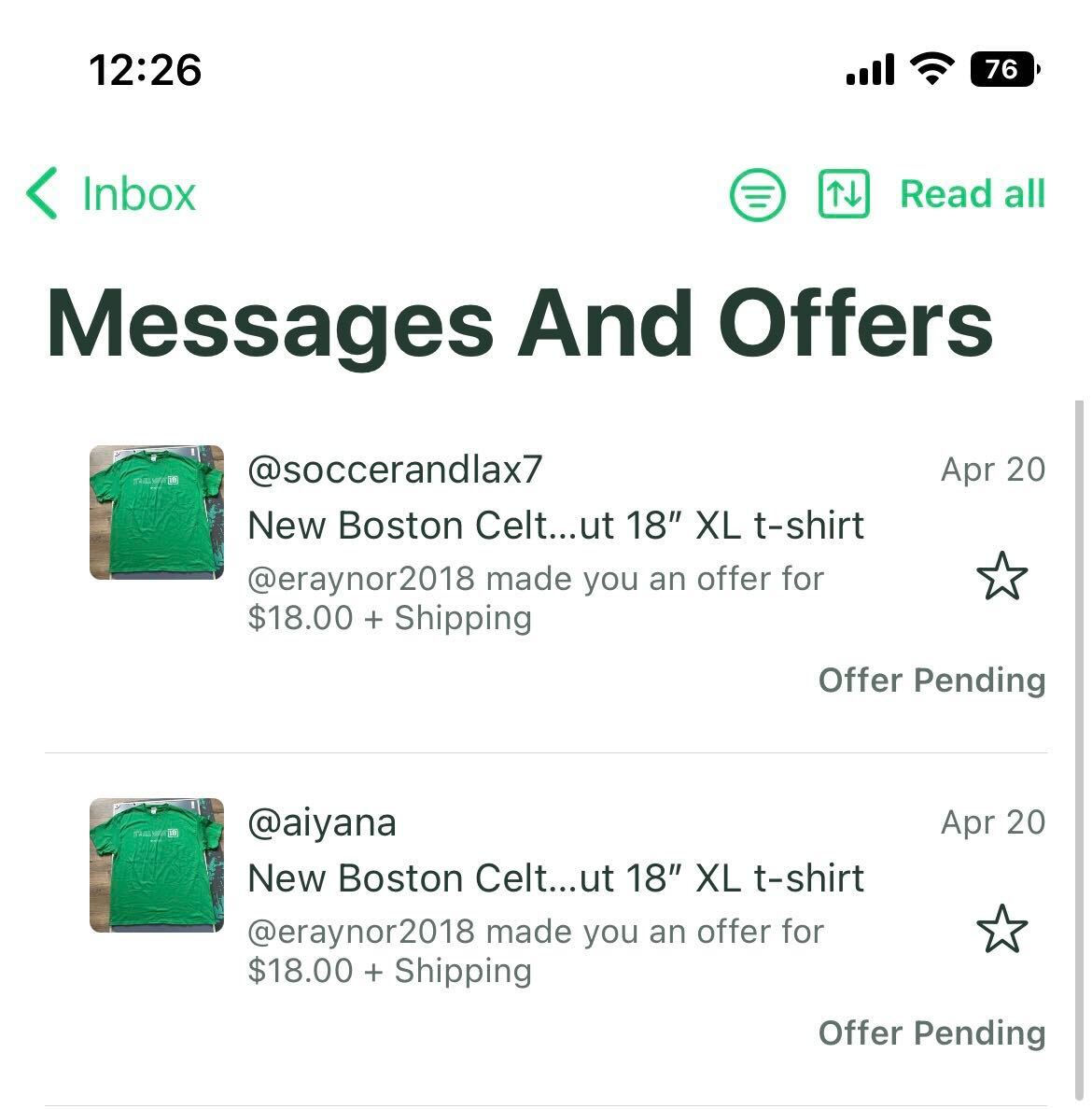 As with normal offers, your buyers have the option to accept or reject the offers. If a buyer accepts the offer, the others will be automatically withdrawn. All offers expire if the buyer does not respond within 24 hours.