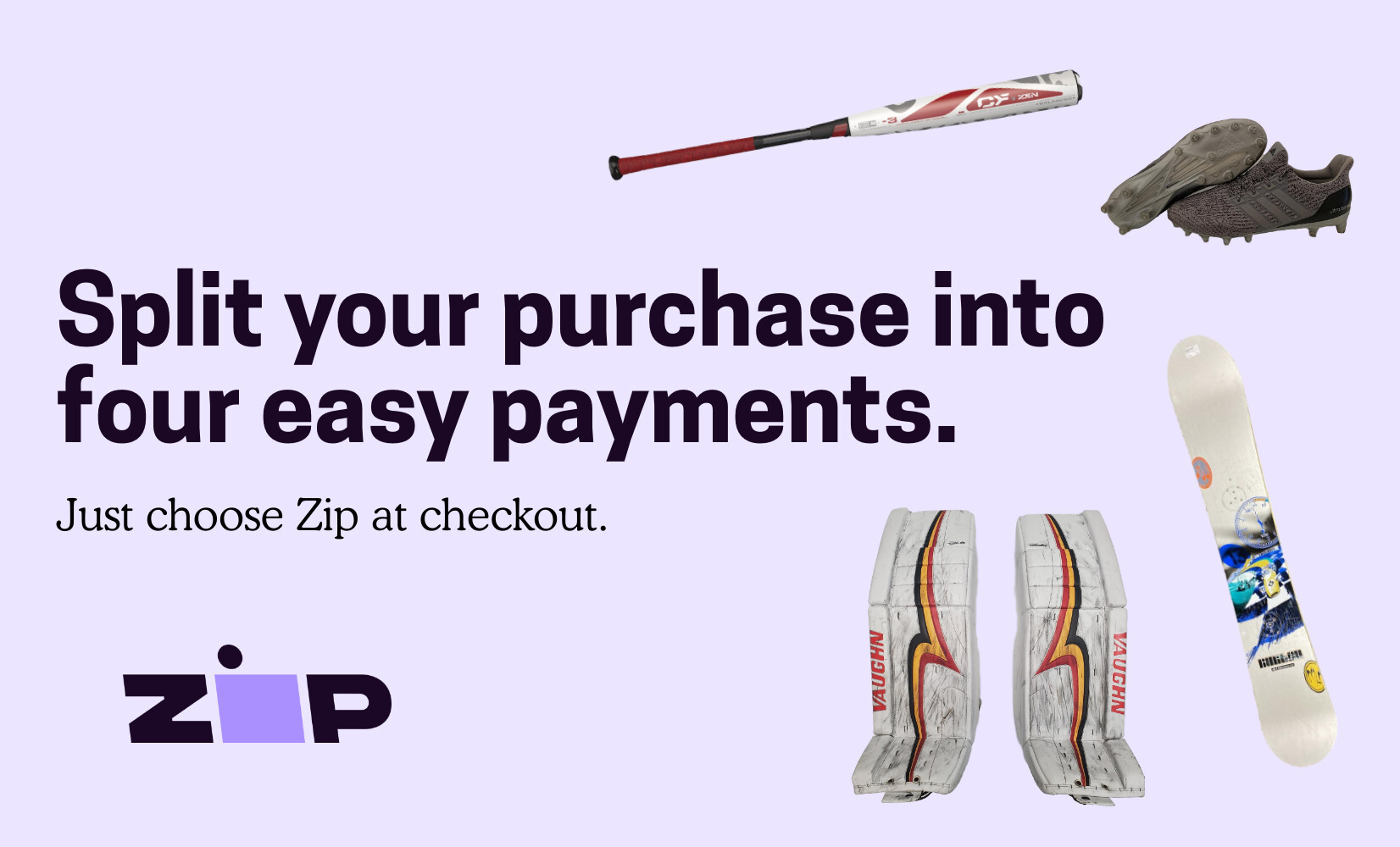 Zip is an installment payment platform that let you pay for your SidelineSwap purchase over time in 4 easy installments using a credit or debit card every 2 weeks.
How it works:
Choose Zip as your payment method at checkout. No long forms or hard credit checks required, just instant approval.
Checkout using a credit or debit card. The first 25% of your order total is charged at the time of purchase.
Pay the rest in 3 equal installments that are billed automatically over 6 weeks, every 2 weeks.
Who can use Zip?
In order to have an account with Zip, you must:
Live in the US
Be at least 18 years old
Have a valid and verifiable mobile number
Use a credit or debit card to make a purchase
Other notes:
Currently, Zip is only available for customers located in the US and Canada.
To use Zip, your order subtotal must be equal to or greater than $35.00
There is a $1 per-installment fee to use Zip, regardless of the size of your order. As long as your installments are paid on-time, there are no other fees to shop with Zip.
If your order is never shipped or returned to the sender, you will be issued a full refund, up to the amount that you've paid for the order.

All customers are required to make their first payment at the time of purchase, with the remaining three payments deducted every two weeks from your chosen payment method.

New Zip customers need to have paid the second installment on their first purchase before making a second purchase using Zip on SidelineSwap.
ZIp does not use a hard credit check during their approval process, but your credit score may be negatively impacted if you're late on Zip payments.