The funds in your Seller Dashboard move from "Pending" to "Available" as soon as the Buyer has approved the sale or automatically 72 hours after the item has arrived at the Buyer's address-- whichever comes first
Once a swap is completed, the funds become immediately available to use for purchases on SidelineSwap or to cash out to your bank account.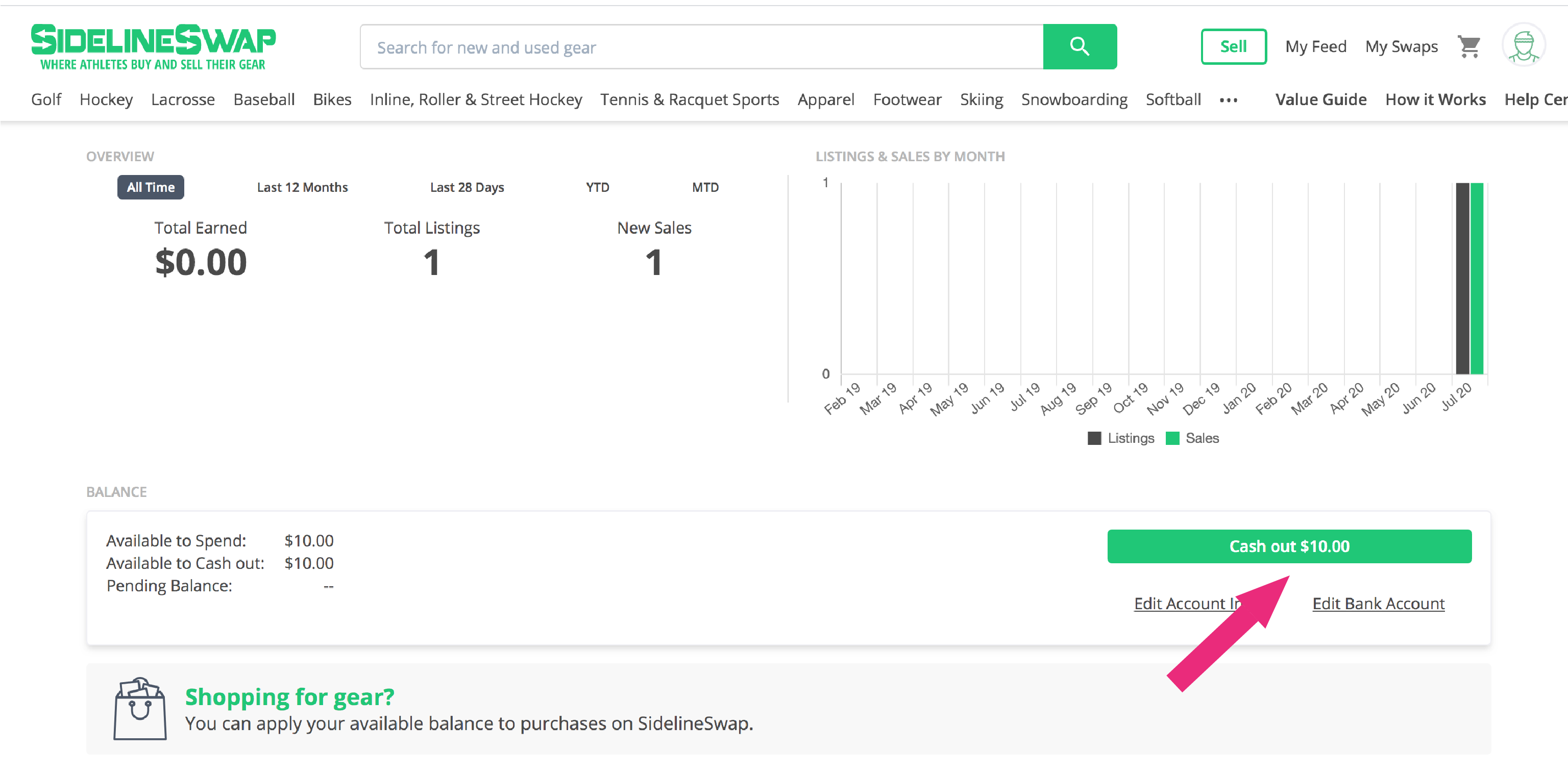 Cashing out is safe. SidelineSwap uses Payoneer to process bank transfers securely. You can read more about Payoneer here. Payoneer is certified to PCI Service Provider Level 1. This is the most stringent level of certification available.
At this time, SidelineSwap only supports payouts to American and Canadian bank accounts. All payouts on SidelineSwap are processed via ACH transfer.
Payouts made prior to 11 AM EST will hit your bank account the same day. Payouts to Canadian bank accounts take 1 extra business day. Please note that the cashout will typically be labeled "SidelineSwap" on your bank statement, but there will be times when the bank processing the cashout will not display "SidelineSwap" as the cashout source. When this happens, the cashout will instead be displayed as "Payoneer." Payoneer is the platform we use to process payouts.