If you don't remember your password and you're logged out of SidelineSwap, you can update your password by clicking "Reset Password" from the main login window.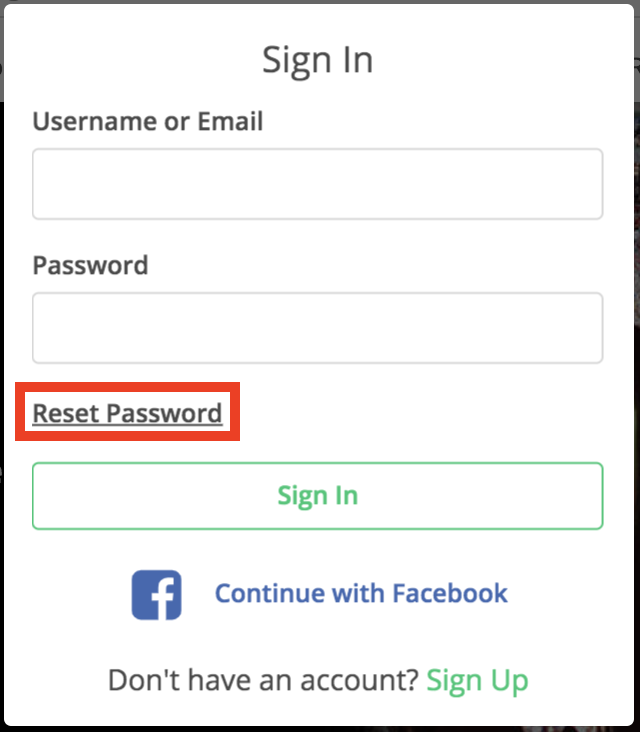 Once you've done that, you'll be instructed to enter your email address to receive your password reset email. The email you receive will provide further instructions for how to reset your password!
If you're already logged in and would like to update your password, you can manage your password from the My Settings page.