If you wish to cancel your purchase, please contact the Seller. Sellers on SidelineSwap can cancel all unshipped orders from their swap page.
If your purchase has not been shipped after 7 days, you will have the option to cancel the sale directly from your swap page, unless the Seller has already clicked on the shipping label to print. All Buyers can cancel their unshipped orders after 14 days, regardless of whether the Seller has accessed the shipping label.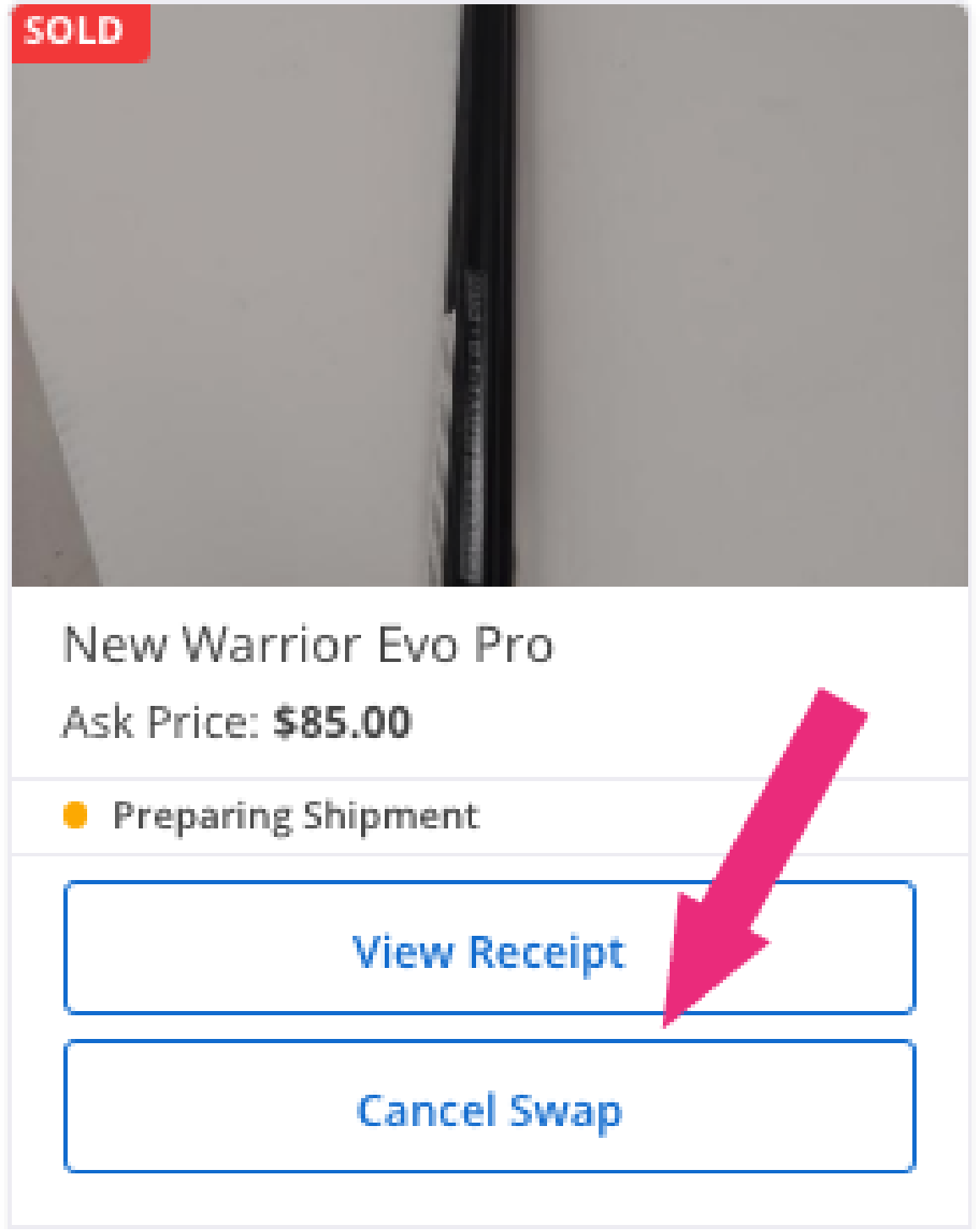 SidelineSwap automatically cancels and refunds all orders after 21 days, unless an extension has been requested by the Buyer and Seller.